In order to receive a fair offer for your laptop, just fill in the online form with the features of the laptop you want to sell.
After receiving the completed sales application form, we will respond within 24 hours with your individual and free quotation.

.
Leer mas

Shipping of your laptop is free!!
You only have to approach one of the offices of our trusted transport company.
For your comfort, we also offer a completely free pick-up in your house.
All you have to do is prepare your laptop for shipment or pick-up.


Leer mas
The benefits
We profit from more than 10 years of experience in the computer business making us the best choice to sell your laptop.
The quotations are made by our technicians individally to always offer the best possible price for your new, used or damaged laptop.
In addition, we estimate your computer for free without any obligation or cost, in the shortest time possible.
Not only do you get money for your old and/or broken laptop, but you also help to reduce the environmental impact as we recycle most of the components.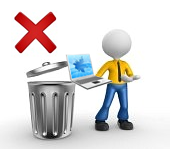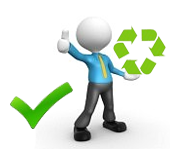 Who we are
recompra.es belongs to the computer company CompuRed Technologies SL founded in 2005. Our company and technical service are situated in Orihuela Costa.
Recompra.es started in 2015 as an expansion project to give use to laptops no longer needed or damaged/broken. We also want to be an alternative to pawn shops that often underestimate the value of your computer.
Commitment, promptness and mutual trust with our customers is our trademark. We consider the transparency of all processes and operations of sale and direct communication with our customers essential to ensure prompt service without problems or difficulties.
Thanks to the great experience that we have accumulated in over 10 years working and competing in the computer business, we are the best choice to sell your laptop.
If you would like to know more about us please send an email to This email address is being protected from spambots. You need JavaScript enabled to view it. or use our contact form.